Сhildren's camp Eurocamp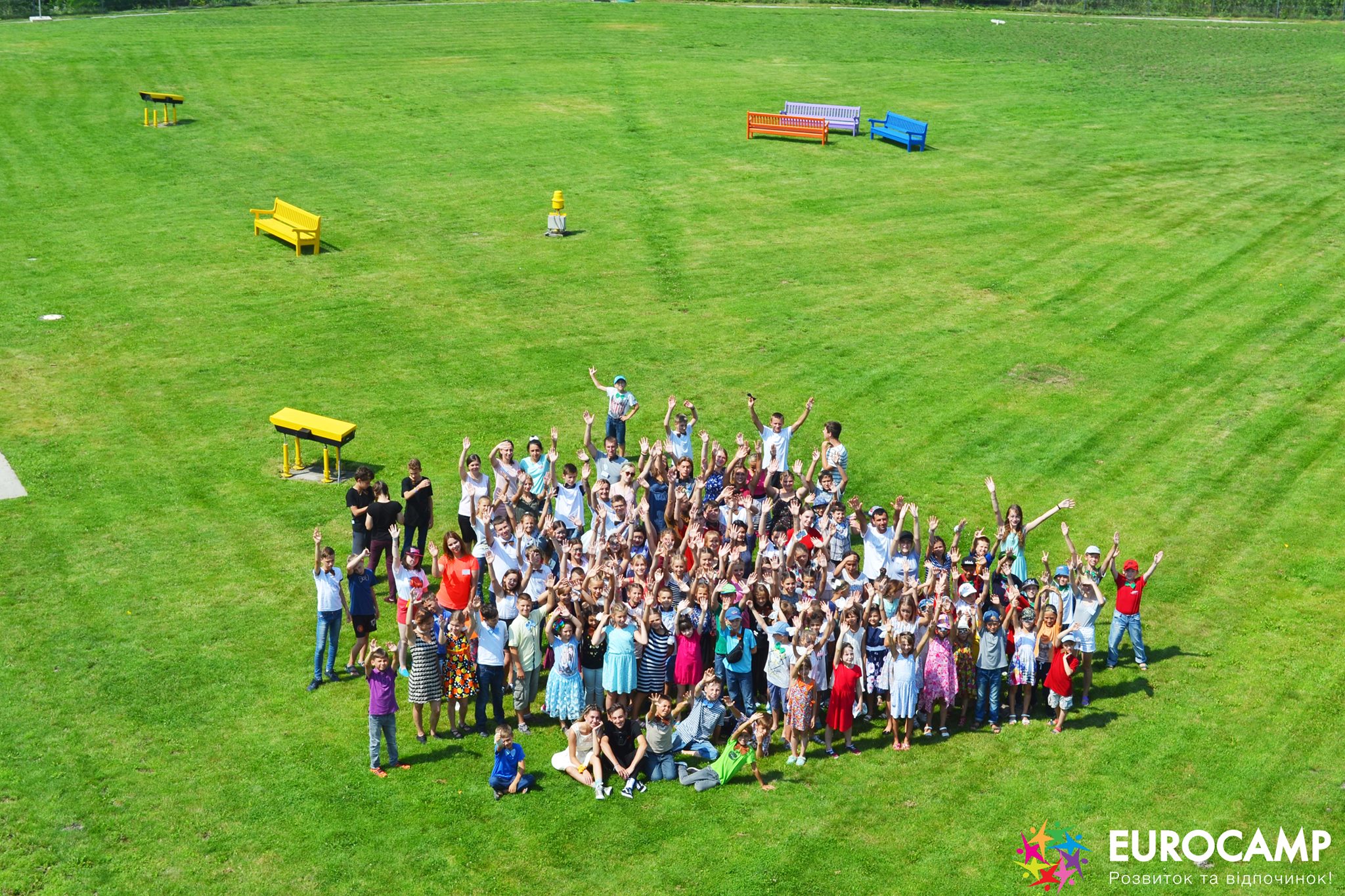 Eurocamp Mezhyhirya is a children's camp of the European level where children of ATO fighters', force migrants from Crimea and eastern part of Ukraine, and also for children who needs special social attention and protection.
The project started in 2015 and is aimed at diverse development of a child. The project includes excursions, developing games, special classes, creative groups, intellectual games, contests, sport and tourist competitions, quests; musical , dance, psychological classes, entertainment programs and gathering around the fireplace.
Most of events are held in the open air, in case of bad weather- in a cozy conference-hall at the territory of the park. Three meals per day are offered by catering company in the NPM canteen, which has all permits.
Summer camp is held in Mezhyhirya – former residence of ex-president Yanukovich, now being the National Park. At the territory of the park, you can find everything you needed for children comprehensive development – Mezhyhirya is situated on the Kyiv sea coast, there is a zoo with a large number of wild animals (ostriches, deer, goats, mouflons, antelopes, pheasants, herons, bustards and steppe crannies listed in the Red Book), dog training center, flock, lakes where ducks and swans swim, pheasant house, sport ground, gym, football and volleyball fields.
While staying in the camp, children are being intently supervised by teachers. Besides active rest on fresh air, development of creative and personal skills, children may learn English, Ukrainian history and culture with professionals during master-class in the form of a game.
To visit Eurocamp, a child needs to have:
– medical certificate number 079/o;
– copy of birth certificate;
– hat or cap to protect against sun;
– raincoat or umbrella;
– comfortable closed shoe (the best variant is snickers);
– a bottle of still water 0.5l (there is water in NPM, but it's necessary to have one with a kid).
To get registered to Eurocamp summer camp, please contact us by the phone:
+38 (073) 407-50-54
+38 (095) 853-03-36
[/ultimate_modal][/ult_content_box][/vc_column][/vc_row]