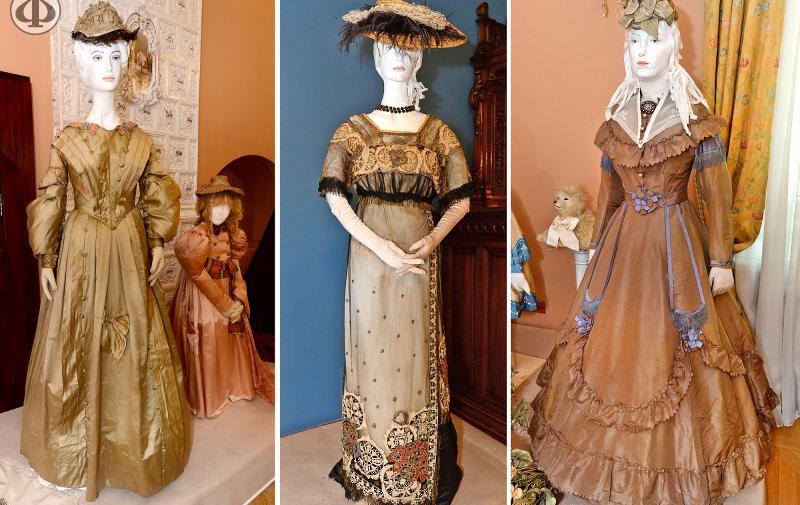 From 25.09.2020 in the park there is a unique exhibition of historical costumes, together with the Museum of the History of Fashion of Marina Ivanova.
Walking costumes are presented on the VIP territory of the Mezhyhirya park.
Plunge into the history of fashion, see how it developed and what it came to.
Location: the guest house of the bath complex, next to the Chachapuri restaurant.
Opening hours:
weekdays from 10:00 – 17:00
weekend from 9:00 – 17:00
Ticket price:
adult – 80.00 UAH
children – 40.00 UAH