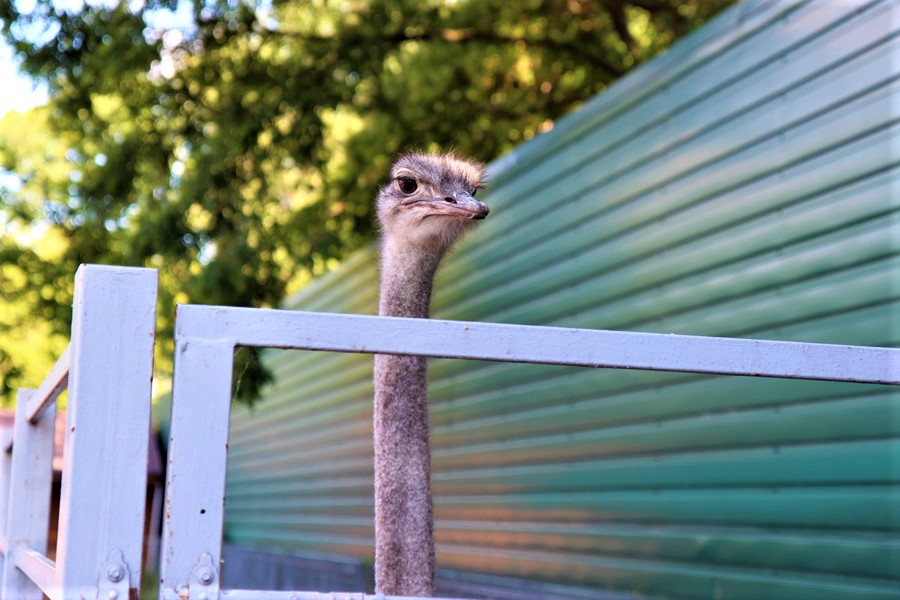 Watching wild animals At Mezhygirya National Park, you may see lots of different animals. You may find aviaries for animals all over the territory; as well as deer, ducks, swans, and also see pheasants walking around the territory of the park.
Main aviaries are located to the right of the central entrance behind greenhouses. There you may see wild forest pigs, mouflons, noble deer, llamas, different subspecies of ostriches, emus, guinea fowls, apes and lots of other animals and birds. There is a pheasant house close to cancer's lake, where you may meet pheasants from different parts of the world. Spotted deer and pheasants move freely around the park; usually, they hide in the forest close to the golf field or church, but sometimes they come out to people. Deer are very friendly and come close to visitors and sometimes let people pat them and make selfies.
We kindly ask you not to scare animals, run after them, throw anything into them, or try to catch them. All four-legged animals and feathered dwellers of NPM have their special feeding which is carefully observed by our zoologists, so please don't feed animals – you may do them much harm.